Example of possible applications
Example of ProfiView for visualization, monitoring, alarming and reporting.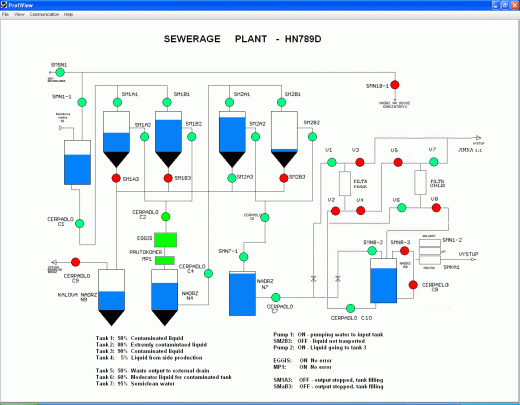 Sewage water treatment plant
ProfiView visualize whole schema of treatment of sewage in the industry areal.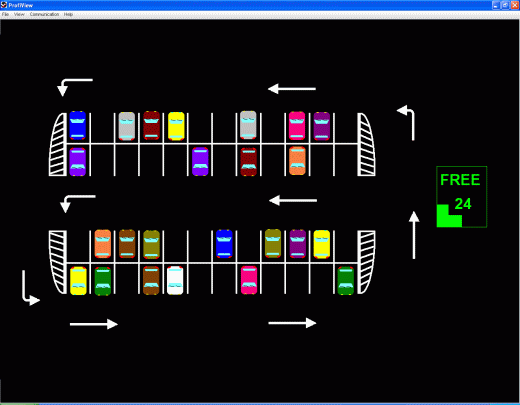 Parking utilization
ProfiView visualize each parking position and shows which position is occupied and which is free. It shows also the overall amount of free places.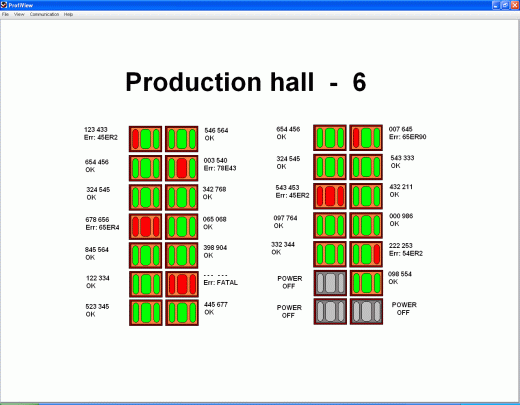 Production hall
ProfiView visualize machines located in production hall, it's actual status and performance, actual amount of produced and expended material.
FREE Demo download



DOWNLOAD
Profiview ver 1.7 - shareware
Parameters
Multi OS software, tested for Win XP, Win Vista, Win 7, RedHat
Supports connection to PLC via RS232 cable
Supports remote connection via modem
Supports OMRON PLC - another PLCs are in preparation
Generates alarms and reports
Possible to integrate your own PLC handler (communication module) - only for software developers
One installation can work with more projects (more applications)
Supports following languages: English, German, Czech

Contacts
ProfiView is distributed by MAXPRO s.r.o.
Tel: +420 571 416 325
Fax: +420 571 415 387
Email: profiview@maxpro.cz